ORGANIZATIONS MAKING STRIDES IN THE RESEARCH AND TREATMENT OF ALZHEIMER'S AND DEMENTIA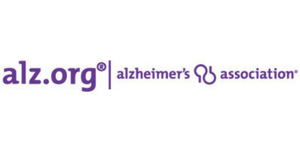 The Alzheimer's Association, founded in 1980, leads global voluntary health in Alzheimer's care, support and research. Their mission is to eliminate Alzheimer's disease through the advancement of research; to provide and enhance care and support for all affected; and to reduce the risk of dementia through the promotion of brain health. The Alzheimer's Association's research grant program has raised over $385 million for more than 2,500 scientific investigations to help accelerate research and progress treatments. They also support people affected by dementia by providing a 24/7 helpline (1.800.272.3900) offering information and advice in over 200 languages as well hosting numerous support groups and educational sessions.
To learn more about The Alzheimer's Association visit: www.alz.org/
The Dementia Discovery Fund (DDF) is a venture capitalist fund managed by specialists and world-class neuroscientists that invests in innovative dementia research. The fund has offices in London, San Francisco, and Boston, and raises money from the private sector, industry, and charities. The Dementia Discovery Fund recently received a lot of publicity after Bill Gates personally invested $100 million into the fund in 2017. The fund invests anywhere between £100,000 – £10 million in projects that test hypotheses regarding dementia and its treatment and companies that can generate "proof-of-concept data". DDF's growing portfolio includes companies such as Gen2 Neuroscience, Cerevance, Tiaki Therapeutics, DDF ChemCo, and Alector.
To learn more about The Dementia Discovery Fund visit: theddfund.com/
The Cure Alzheimer's Fund is a non-profit organization dedicated to funding research with the highest probability of preventing, slowing or reversing Alzheimer's disease. Founded in 2004, this organization has raised over $50 million for dementia research. An excellent aspect of the funding structure is that the board covers all overhead expenses so that every penny of funds raised goes directly to research. The size of their initial investments in projects ranges from $250,000-$700,000. Since 2015, the CAF has invested in numerous projects including Analytical and Statistical Tools for Sequence Analysis of Alzheimer's Disease, Molecular and Cellular Mechanisms of the ACE1 Variant in Alzheimer's Disease, and Pathway Cross-talks Associated with Sex and Risk for Alzheimer's Disease. The Cure Alzheimer's Fund will execute research and studies through their research consortium, comprised of accomplished scientists working at state of the art research institutions around the United States.
To learn more about the Cure Alzheimer's Fund visit: curealz.org/our-story 
Founded in 2006, the Alzheimer's Drug Discovery Foundation has focused on research advancing drugs and treatment of Alzheimer's disease. ADDF has helped fund 20% of all Alzheimer's treatments currently in clinical trials. They have invested $90 million in over 500 drug research programs in 18 countries. The Alzheimer Drug Discovery fund provided seed capital to Amyvid™ which successfully obtained FDA approval in 2012. Amyvid is a Positron Emission Tomography imaging technology that estimates beta-amyloid neuritic plaque density of patients being evaluated for Alzheimer's disease. Organizations that have received investments from ADDF have gone on to obtain commitments of over $2.5 billion of follow-up funding from venture capitalists, pharmaceutical companies, and other investors.
To learn more about the Drug Discovery Foundation visit: www.alzdiscovery.org
These are only some of the many cutting-edge, amazing companies and organizations whose sole purpose are finding a cure for Alzheimer's and improving the lives of people who suffer from its disease. It is encouraging to see so many well-funded organizations bringing together some of the most intelligent and forward-thinking experts in their fields to solve this pressing issue. Q3 Enterprises is another company that strives to help people with Alzheimer's by providing Twiddles—drug-free, therapeutic sensory and memory support aids for people with dementia and other sensory-related conditions.
Follow Twiddle on Facebook (Twiddle Therapeutic) and Instagram (@4Twiddle) to learn about more about Twiddles, and to stay informed with our blog.
Leave a comment
Comments will be approved before showing up.